Locations for Cyprus weddings
Larnaca
First is the Saint Helena's Anglican Church in Larnaca - A delightful parish. The church exterior is 'Urbane post moderne' and the interior has pretty stained windows and a traditional feel although pretty modern in reality. There is a courtyard at the front for gatherings and photo's although our photographers will often take you to another photo venue.

The Larnaca town hall. The new wedding venue in Larnaca is just off the sea front so there are some nice photo opportunities by the sea as well as a pretty old Larnaca house in which you get married ...... getting married in Larnaca has many up sides, - The sea is lovely as is the ceremony and the the presiding officers.





St Helena's Church


In Larnaca centre



Panagia Angeloktisti Kiti

A lovely venue with a wonderful garden in Kiti village.


Larnaca Registry Office for 2019

On the seafront in Larnaca
Go back to our Locations section
We also have options in the Larnaca area for hotel chapel and beach weddings, here are a couple of ideas:
Golden Bay Chapel -
The Golden Bay Beach Hotel is an exclusive 5 star hotel in Larnaca where there is not only a beautiful small chapel but also a myriad of feature swimming pools set by the beach for a wedding reception to long for.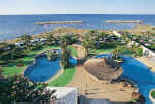 Palm Beach Chapel -
The Palm Beach Hotel is a 4 star hotel directly on the beach. There is a chapel wedding or beach wedding option.
See more Palm beach chapel here
.



Lucky hotel apartments - Enjoy your civil wedding beside the swimming pool of the Lucky hotel apartments which are located only 200 metres from the beach. See more info here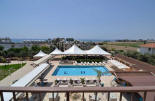 A Traditional Cypriot Village House - There are many different possibilities, but some lend themselves to a traditional Cypriot village wedding more than others. This is one, see it here.

Back to Locations

Contact us  

PO Box 40218
Larnaca, Cyprus.
Tel : +357 24 665408 
Fax : + 357 24 627489
info@cyprus-wedding.com



Weddings Archive
Up